Dining Out: Ma Maison (Bugis Junction)
Labels: food, japanese, restaurants
·
Posted by

Sihan
at 6/21/2011 01:32:00 pm


I had an hour, props to my collection of my passport at the ICA building, a rough guesstimate that I conjured after watching the numbers crawl on the screens over head. My queue ticket, a mere 300 after the present count.

I declared it lunchtime and scuttled off like the wind to meet the cousin troupers.

The venue, Ma Maison, a Japanese inspired western café in Bugis Junction.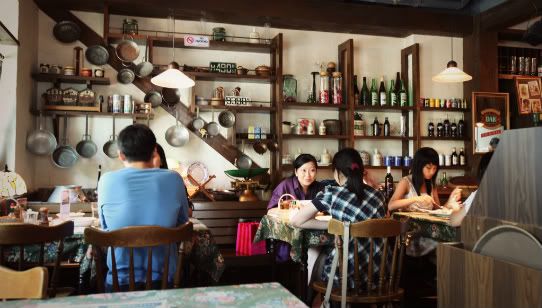 You may have read my previous account here. If you haven't, then now you should.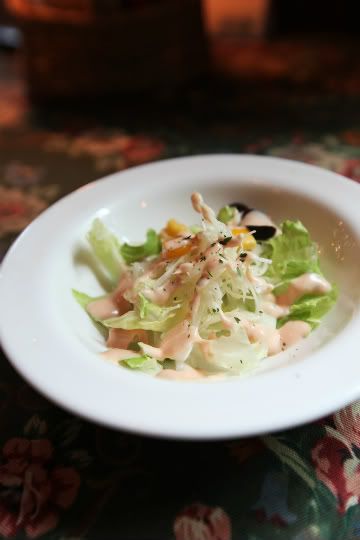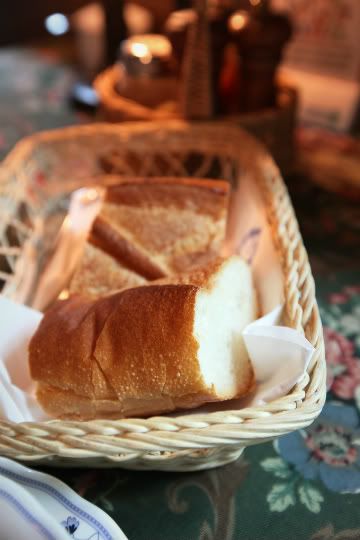 Lunch was a magnificent spectacle of peacock like dishes fanned across the traditionally lined floral table cloths. The steak lunch set ($12.90++) that I ordered complimented with a shallow bowl of clam chowder, salad and a basket of bread. The salad was good, albeit, a bit ordinary; I did appreciate the selective choice of fresh lettuce slices. The clam chowder on the other hand was a major letdown with a gradually coagulating phenomenon, clumps of fat laden flour balls drifting through the broth. The steak platter on the other hand came with extraordinary sides, specifically the mashed potato with bits of crunchy Japanese cucumber and baby carrots scattered throughout. The steak was mediocre, it's thin cut resulting in an overall well-done finish, chewy and unsatisfactory, save for the brown sauce generously poured over the top. I devoured that with the spaghetti.




My cousins' meals include the hamburger steak lunch set ($15.90) and the Beef Stroganov with egg wrapped butter rice. The former was enjoyable, though a bit small in portion size for a growing boy. The ominous dark sauce (reminiscent of Tonkatsu sauce) dribbling over the steak patty, not too well received given it's sweet notes that conflict with the concept of a savory lunch. The Beef stroganov was a bitch to capture on film, as the beef was severely mangled in sights whilst the golden egg wrap, offering an over contrasting challenge with its luxuriant colors. Still, it was apparently quite good as my cousin (other one) proceeded to devour the dish in record time. My comments were that the beef slices were too hard and dry. But then again, Ma Maison does a killer job of covering up its mediocre meats with to-die-for sauces. Clever move.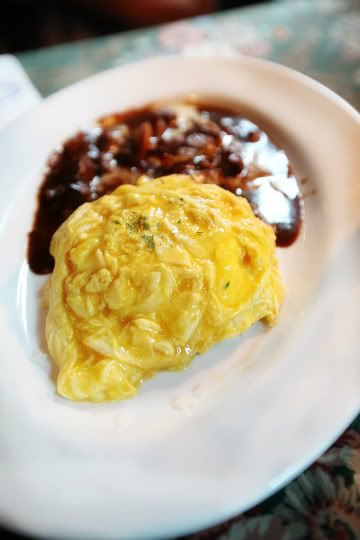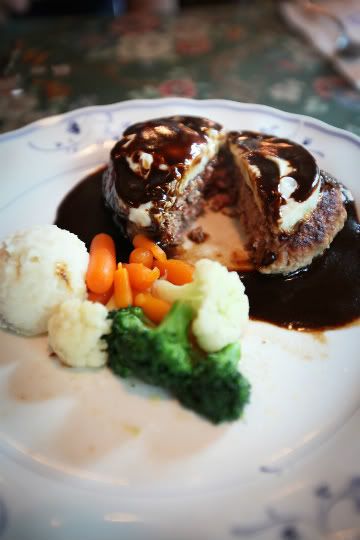 The story ends with a sweet note as I rushed back to the ICA building with 5 minutes to spare before proceeding straight to the counter for my collection. All in good timing.



ma maison (bugis)
200 victoria street
#02-51 bugis junction
tel: +65 6338 4819