Cha Cha Cha: Chiquitita, tell me what's wrong?
Labels: beer, circle line, holland village, mexican, restaurants
·
Posted by

Sihan
at 6/18/2013 05:37:00 am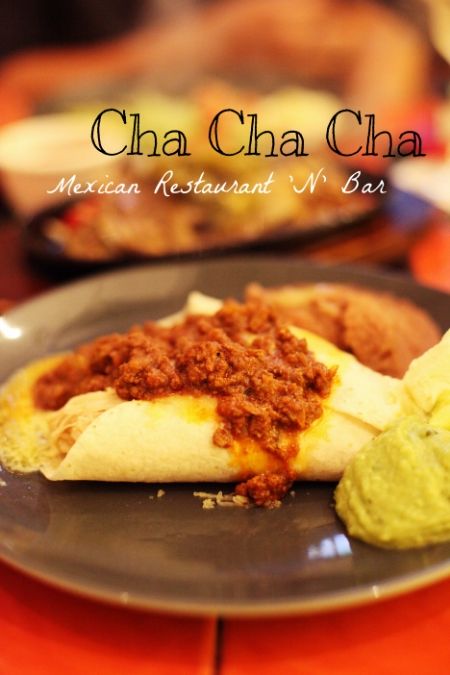 My recent endeavours into Mexican food have seen some major disappointments and some other temporarily high points in my otherwise mundane life. Today I introduce to you one of my regular haunts when the Mexican cravings hit home hard. Cha Cha Cha, located at Holland Village has the benefit of it's convenient location, hence drawing in the crowds of expatriates that tend to flood into the area almost every night; however faced with direct competition from El Patio just next door, I report with much conviction that the former does a much better job of highlighting the authenticity of Mexican cuisine and at cheaper prices too!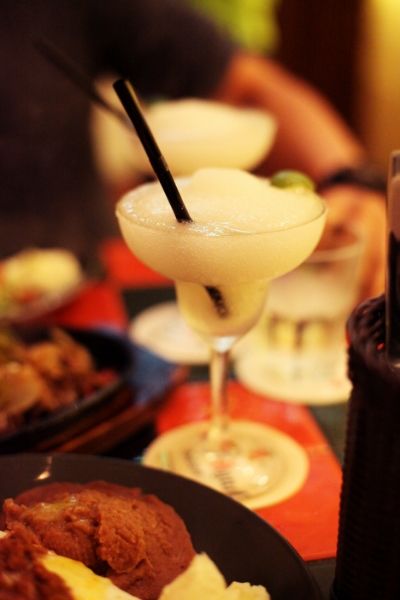 Service is fast and friendly at this no-frills joint so don't worry about having to expend unnecessary energy getting the attention of a waitstaff. And for the famished, food arrives with a sense of urgency and piping hot to the table as well. That's two ticks right there.

We ordered the Pitcher of Lime Margarita ($40), flavors of fresh lime and a generous dosage of tequila muddled into one slushie of a drink, perfect for the warm tropics. You're, almost always, guaranteed a fun night sharing (might I add) with friends.



My Chicken Burrito ($16), essentially a flour tortilla filled with rice, topped with melted cheese and chili con carne, served with refried beans, guacamole and sour cream comes to the table with the sense and sensibility of a sumo wrestler, chubby and mean. You'd certainly do well in ordering this signature dish, the mixture of textures, flavors and contrasting temperatures of it's condiments creating a sweet dance of sensations on the palate. All was good till the refried beans which I did not fancy. Random note, avoid eating too much beans should you be on a date. These tend to make you gassy.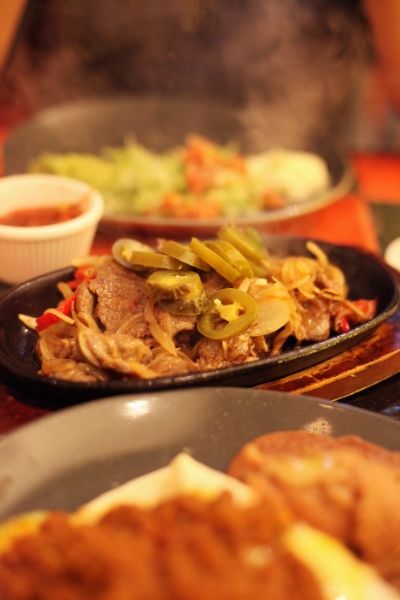 My friend's Beef Fajita ($21) stole the limelight with its smoking hot entrance, served on a sizzling plate accompanied with warm tortillas with a garnishing plate of lettuce, salsa mexicana, sour cream and guacamole. Hearty in flavors, but a little bit of a scrooge when it came to tortillas.

Cha Cha Cha isn't the cheapest Mexican Joint around (it also isn't the most expensive). But I like its unpretentious ambience, faultless service, and overall dependent food.



Cha Cha Cha
32 Lorong Mambong, Holland Village,
Singapore 277690
Tel: 6462 1650

Operating Hours: 11 am to 11 pm Daily