The Ascot Revisited
Labels: beer, british, bukit timah, burgers, fish&chips, Grandstand, pubfood, restaurants
·
Posted by

Sihan
at 6/30/2013 09:38:00 pm


The seed had been planted. The shameless facebook burger porn activity luring me into its webs. It was not long after my previous visit that I found myself once again threading light-footedly into it's comfy realms.

This time round, accompanied by my family, we savoured a whole round of new dishes. The BLT Sandwich ($14.00) with additional chicken ($4.00) was honest and simple comfort food. With sizable portions, generous portions of succulent grilled chicken, silvers of beautifully fried bacon together with crisp lettuce and juicy tomatoes; this was a joy to eat.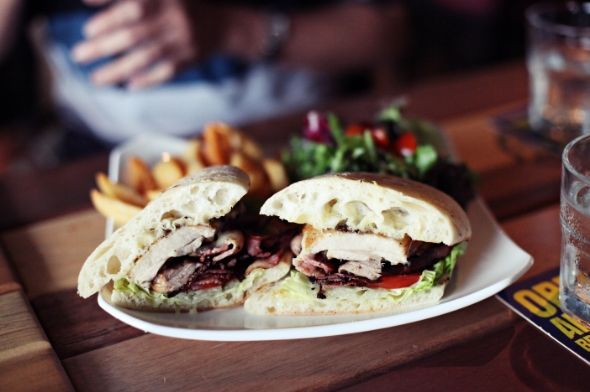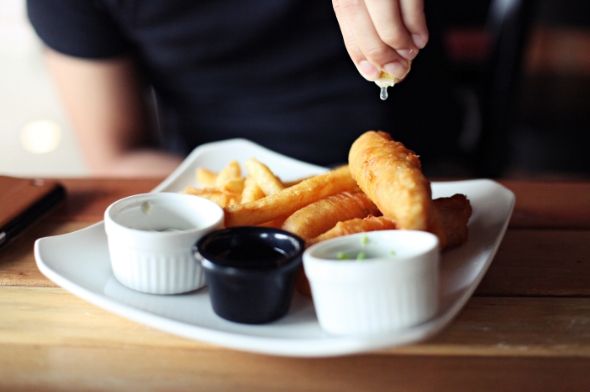 Despite the major lovin' that I was showing for The Ascot, cracks did appear, to my dismay. The Fish and Chips ($20) was disappointing, slightly fishy in flavor, the beautifully battered sticks had too uniform a shape that made the whole affair seem a little to.. structured. Perhaps a different choice of fish would have fared better, something with a slightly flakier texture like skate. Despite it's momentary failure to please the hungry diners, the accompaniments of mushy peas and double fried fries were sure winners. The former, well seasoned and thank goodness mint was left out of the equation; the double fried thick cut steak fries combined the best of both worlds, a crispy exterior with fluffy starchy goodness encapsulated within.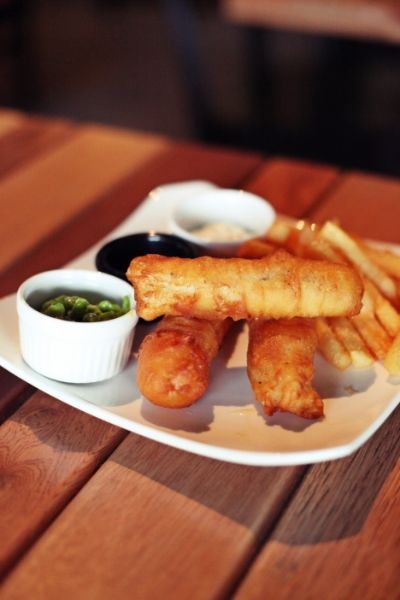 But one would have to agree that the showstopper of the night had to be the Ascot Burger with fries ($18.00/ $25 with a pint of Stella Artois). The soft buns a perfect platform for the alchemy of bacon grease, creamy guacamole and sweet mayonnaise. The patty itself, a 160g carnivorous treat that could have used a little more help in the seasoning department, also, the mince could have been grounded down a little finer to aid the texture of the patty. Aside from that, I was a happy camper enjoying riotous mouthful after mouthful of salty, sweet, creamy and soft goodness, all at once.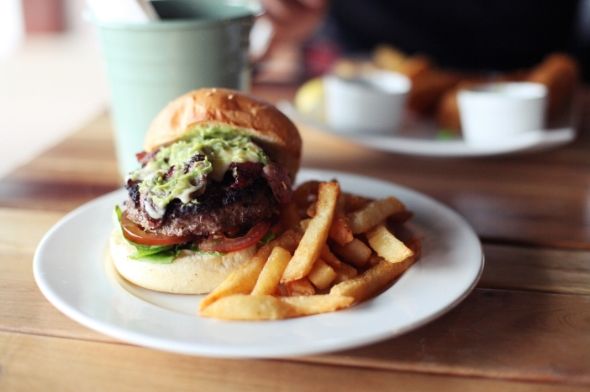 My second visit to The Ascot gets the thumbs up again. Slowly but surely, I've set my mind on eating my way thru this menu, so feel free to join me!



The Ascot
The Grandstand
200 Turf Club Road
#01-16
Singapore 287994
Tel: +65 64620881